Profile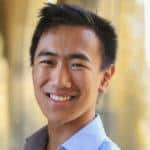 Kim Liu
My CV
Education

2015–19: PhD in Chemistry, University of Cambridge, supervised by Prof. Sir Shankar Balasubramanian ~~
2011–15: Jesus College, University of Cambridge ~~
2004–11: Loughborough Grammar School ~~
1998–2004: Woodland Grange Primary School (Oadby, Leicestershire)

Qualifications

PhD: Chemistry, Masters: Chemistry, Degree: Natural Sciences ~~
Year 13: A Level Mathematics, Further Mathematics, Chemistry & Physics ~~
Year 12: AS Level Mathematics, Further Mathematics, Chemistry, Physics & Music ~~
Year 11: GCSEs inc. Biology, English Language, English Literature ~~
DipABRSM diploma in Piano Performance

Work History

2015–20: Researcher (PhD, postdoctoral) at Department of Chemistry and Cancer Research Institute, Cambridge, Group; Prof. Sir Shankar Balasubramanian ~~
2015 – : Supervisor (small group tuition) and interviewer (Natural Sciences Physical and Biological) for Jesus College, University of Cambridge ~~
2009–11: Chapel pianist at Loughborough Grammar School

Current Job

2020 – : Postdoctoral research scientist ~~
2015 – : Supervisor (small group tuition) and Interviewer

Employer

MRC Laboratory of Molecular Biology (LMB), Group:  Jason Chin

Teaches at Jesus College, Cambridge
About Me:

I'm a chemical biologist especially keen to chat about manipulating the genetic code, scientific philosophy, martial arts, climbing and music.

Read more

I am Chinese but born in Coventry, UK when my father came to do his PhD at Warwick. I grew up in Leicestershire, before going to Cambridge for university. I've somehow managed to stay there ever since! I currently live with my girlfriend, who is an A&E doctor.

My passions outside science include music (piano, oboe, singing), photography, cooking (because it's really just like chemistry) and travelling. I'm also very interested in philosophy, particularly that of science, deconstruction and religion.

I also love climbing, a relatively new hobby which I'm sorely missing during the lockdown! I still don't think I'm very good, but I really enjoy the combined mental and physical problem solving. I also trained in the martial art Wing Chun for 4 years (some good philosophy here too) and played badminton for university (quite some time ago!)

My Work:

I teach robots to run complex laboratory experiments, which makes everything easier, quicker and more consistent. My group researches ways to manipulate living things into producing unnatural or engineered proteins.

My Typical Day:

I usually spend my day getting the robot to behave itself and making it smarter by teaching it new procedures.
My Interview

How would you describe yourself in 3 words?

excitable, friendly, thoughtful

What or who inspired you to follow your career?

Too many to list; family, friends and mentors all shape my ideas.

What was your favourite subject at school?

Chemistry

What did you want to be after you left school?

Professor, though now I am much less sure!

Were you ever in trouble at school?

No, though I was always forgetting to bring things when I was younger. Otherwise I think I was a bit of a teacher's pet ..

If you weren't doing this job, what would you choose instead?

Startup, teacher, photographer, chef

Who is your favourite singer or band?

Ramin Karimloo, a musical theatre singer, and his 'broadgrass' band ~

What's your favourite food?

Fried rice

What is the most fun thing you've done?

Hiking holiday in Madeira.

If you had 3 wishes for yourself what would they be? - be honest!

Ability to teleport, more time (especially with friends) and be a better climber!

Tell us a joke.

>> And the Lord said unto John: "Come forth, and you shall receive eternal life." But John came fifth, and won a toaster.<< ~~~~~ Also, I love anything that ends with "The physicist says: assume a perfectly spherical (chicken)"
My profile link:
https://ias.im/u.251796
---
---
---
---